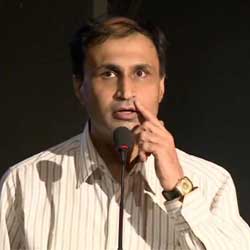 Rajdeep Manwani
Professor and Co-ordinator - Department of Commerce, Jain University
Rajdeep Manwani's story begins with him losing his eyesight due to macular degeneration at a very young age. By the time he turned 13, he had lost 65 percent of his vision. He was struggling to even read his course books. Today, 44-year-old Rajdeep is a lecturer, motivational speaker, life coach, and an occasional quiz master. A lecturer at Jain University in Bengaluru, Rajdeep completed his M.Com, MBA, and M.Phil and has also secured a doctorate in commerce. What"s more, he was the university gold medalist in both M.Com and M.Phil. An eloquent speaker, Rajdeep has been awarded distinguished Toastmaster by Toastmasters International. He has spoken at a TEDx conference on the topic of success and shared the stage at India Leadership Conclave with adman Prahlad Kakkar and Sri Sri Ravishankar. He has also received a National award for being a role model for empowerment of persons with disabilities from the President of India Pranab Mukherji.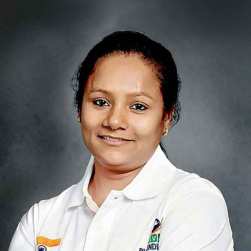 Arunima Sinha
Motivational Speaker
Padamshree Dr. Arunima Sinha is the first Indian amputee to climb Mount Everest. She is also the first female amputee to climb Antarctica's Mount Vinson. She was a national level volleyball player who was pushed from a running train by some robbers in 2011 while she was resisting them. As a result, one of her legs had to be amputated below the knee. Her aim was to climb all the continents' highest peaks and hoist the national flag of India. After climbing the Mount Everest Arunima Sinha's next goal was to climb all the seven highest peaks in all seven continents. She covered six peaks, i.e. in Asia, Europe, South America, Australia, Africa and North America by 2014.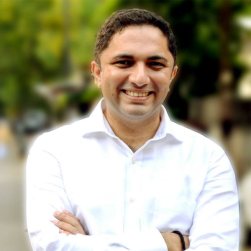 Akash Gautam
Motivational Speaker & Corporate Trainer.
With more than 16 years of rich experience and 1200+ Events, Akash Gautam is the most sought-after name whenever corporate organizations look out for a Keynote Motivational Speaker. As one of the top motivational speakers in India, Akash Gautam has helped many corporates and changed the lives of many for the better. His relatable, down-to-earth persona is what makes him a winner. Blending humor with a touch of sarcasm, Akash has aced many stages — from big auditoriums and boardrooms, to open fields and even, Tihar jail — to make a difference in the lives of others. Several Top Corporates like Google, McKinsey & Co., Maruti Suzuki, & premier institutions regularly reach out to Akash for his sessions. The combination of his experience and his slapstick humor ensure that his audience not only gets inspired to ACHIEVE but also enjoy the sessions and take back the learning in a more impactful way.
Operations and Organisational Behaviour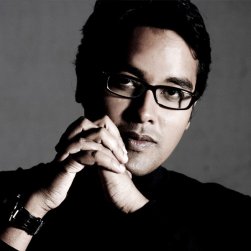 Rahul Kapoor
Leading Motivational Speaker, Entrepreneur and Author
Rahul Kapoor incorporates valuable content for business and personal growth with practical implementable tools. Rahul is known as a 'live wire' in delivering highly memorable, invaluable programs to individuals, teams and organizations. His customized content, delivered to hundreds of prominent organizations, including many Fortune 500 companies, has resulted in them experiencing increased sales revenue, superior customer service and operational excellence. Rahul Kapoor also presents live sporting events, CIO Meets and high-profile award ceremonies. He worked as a presenter and in-stadium host for Royal Challengers Bangalore in DLF IPL season 3, 4 & 5. Rahul Kapoor talks on areas of peak performance, teamwork and conducts interventions for corporate clients and facilitates sessions for senior leaders. He addresses youngsters about goal setting skills and value-based living. He has authored a book 'Work Wise Lessons in Excellence for Young Professionals'.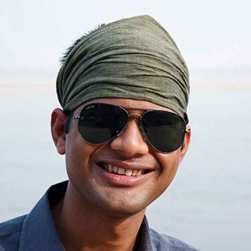 The one with a rags to riches story, Mr. Vicky Roy is an internationally acclaimed photographer known for his work under the banner "Street Dream". Originally from West Bengal, Vicky Roy ran away from his home and started working as a rag picker at the NCR Railway Station, before he was rehabilitated by the Salaam Baalak Trust, NCR. He studied photography at Triveni Kala Sangam and then apprenticed under Ajay Mann. In 2007, he held his first solo exhibition titled, Street Dream at Indian Habitat Centre; supported by the British High Commission. In 2008 he was selected by the US based Maybach Foundation to photo document the reconstruction of the World Trade Center in New York. His first monograph Home Street Home published by the Nazar Foundation released at the second edition of the NCR Photo Festival and he was awarded the MIT Media Fellowship in 2014.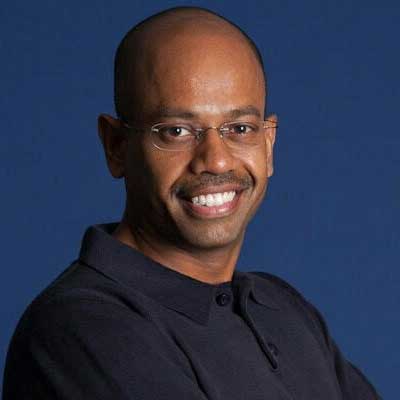 Aditya Ghosh
Former President, InterGlobe Aviation Limited (Indigo)
Mr. Aditya Ghosh is the CEO – South Asia of OYO Hotels and oversees its business in South Asia. Before joining OYO, Ghosh was the President and director of IndiGo, where he was instrumental in turning IndiGo to the country's largest domestic carrier and the most profitable airline in India. He was touted as one of India's Hottest Young Executive by the Business Today magazine in 2011. He received GQ Businessman of the Year award in 2013 and was nominated for the CNN-IBN Indian of The Year in the business category. He was also awarded 'CEO of the Year' award by SABRE. A versatile and engaging speaker, Aditya has spoken at several corporate events and conferences around the world and is well known for his winning mix of professional and personal skills.