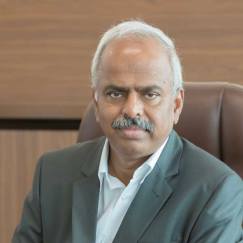 Dr. A. Velumani
Founder and CEO, Thyrocare Technologies Ltd.
Dr A. Velumani, a scientist turned entrepreneur is the Chief Executive Officer and creator of Thyrocare Technologies Limited, World's largest thyroid testing laboratory. A visionary in the field of medical diagnostics, his interest for thyroid which developed during his Masters as well as doctorate days continued for years even after being awarded a Ph.D.Such was the passion for thyroid, that Dr. A Velumani quit a comfortable job and set up thyroid testing as a business. Being born and brought up in a poor farmer's family, the man had himself experienced the dark perils of poverty, which fueled his desire to start an affordable enterprise for the vast populace. He is the founder and managing director of Nueclear Healthcare Limited, a radiology diagnostics company affiliated to Thyrocare.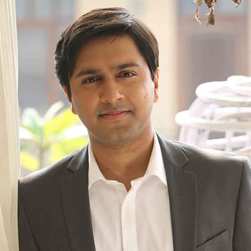 Saket Modi
Co-Founder and CEO, Lucideus Technologies
Saket is the CEO & Co-founder of Lucideus Inc., a cyber-security platform and services company. A computer science engineer by education, he started Lucideus in 2012. Over the last 5 years, Saket along with his team have been instrumental in providing digital risk management services to multiple Fortune 500 companies across the globe. He and his team were responsible for the security assessment of the BHIM Application developed by the National Payments Corporation of India and launched by the Prime Minister of India, Sri Narendra Modi on the 31st December 2016. Saket is also a pianist and holds a degree in Music from Royal College of Music, London. And owing to his love for music, his company was named after a word coined by the lyricist in his college.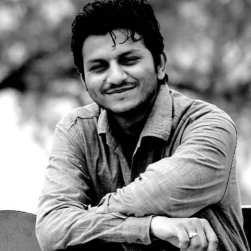 Sourabh Kaushal
Founder & Director, Smartcircuits Innovation Pvt. Ltd.
Sourabh Kaushal, a young mastermind from India, is an achiever and a face known to many today. His awards talk for his passion and dedication. He is an Electronics and Communication Engineer, Space Explorer and INK Fellow in association with TED. He is researching space debris mitigation and the development of a space elevator system (The transportation system from Earth into Deep Space). He is the first person from India to propose new technologies to mitigate space debris and was featured in the Limca Book of Records. His research has been selected in many international conferences organized by NASA, ISRO, Microsoft etc. He was also presented with "Dr. Kalpana Chawla Young Scientist Award", "Jerome Pearson Award 2010" by ISEC, USA, "Young Innovator Award 2013" and Karmaveer Chakra Instituted with United Nations, RCFE Fellow, USA.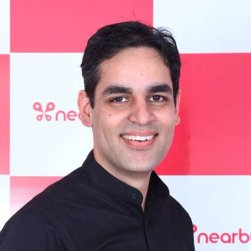 Ankur Warikoo
Founder and CEO, Nearbuy.
Ankur Warikoo is an Internet Entrepreneurship and Angel Investor based in India. He is the Co-founder and CEO of nearbuy (formerly Groupon India). Warikoo was previously the MD of at Rocket Internet India, Co-founder at Accentium Web, Management Consultant at A.T. Kearney. Ankur holds an MBA degree from Indian School of Business, an MS from Michigan State University and a BS from Hindu College, NCR University. Post ISB, Ankur joined A.T. Kearney in their consulting practice in India. While at Kearney, Warikoo worked in the Real Estate and Media & Entertainment Sector - in Dubai, New York and India. Accentium was founded in 2007, while he was still at Kearney. He moved full-time to Accentium in May 2009.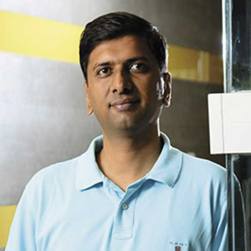 Alok Goel
Partner, SAIF Partners.
Alok joined SAIF in 2015 as Managing Director, Bangalore and focuses on mobile and SaaS businesses. Alok was CEO of Freecharge (acquired by Snapdeal) and COO of RedBus (acquired by Goibibo). Prior to his startup stints, Alok spent 5 years at Google in Bangalore and Mountain View in various product roles. Alok holds an MBA from India School of Business and a B. Tech. in Electrical Engineering from NCR College of Engineering. Alok was listed in the Fortune India 40 under 40 list for 2014. In one year, Freecharge moved from a desktop-only company to getting 90% of its transactions from mobile. Joining the company in September 2013 from redBus, Goel spent most of the initial months cobbling together a team that would match his zeal for execution. Goel is passionate about giving back to India's startup ecosystem.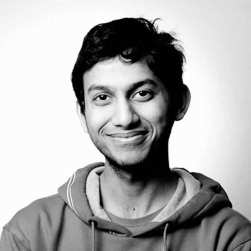 Ritesh Agrawal
Founder and CEO, OYO Rooms.
Ritesh Agarwal is the founder and CEO of OYO. He started his business career at 17, back-packing across the country, living in budget accommodations to eventually create the idea behind OYO. He is the first resident Asian to be awarded the Thiel Fellowship. In his free time, he loves cycling and practicing yoga. A few years ago, he used to sell SIM cards in a small town in Odisha. Today, one of the world's biggest investors, Masayoshi Son of Softbank, wants to partner with him to help OYO Rooms with its foray into China. He was motivated to start OYO Rooms so that he could be in control of the TV remote, which wasn't possible when he stayed with relatives when he was a child. Even when his company had made it big, Agarwal was the only dropout heading a team of 10-20 people from IIMs, more than 200 people from IITs, HBS and Ivy leagues.