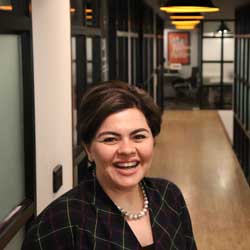 Deepshikha Kumar
Founder and Managing Partner, SpeakIn.
Often counted among the 'most-networked' entrepreneurs of India, Deepshikha is the Founder and Managing Partner of SpeakIn -- India's largest network of experts and speakers. A B.Tech in Information Technology from the University of Delhi, and an alumnus of the Indian School of Business, Hyderabad and the Global Consulting Practicum at the Wharton School of Business, University of Pennsylvania, Deepshikha works non-stop with speakers, industry experts and thought leaders globally, engaging them to inspire, motivate and channelize people. Deepshikha, a recipient of 2017 Asia Women Icon Award for excellence in business leadership, is also a bonafide Member of TiE - Global and Young FICCI Ladies Organization, a forum of India's apex industrial body for women achievers in entrepreneurship and is known to be a strong advocate of women employment and inclusion in traditional industries like automobile in India.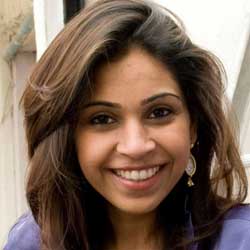 Anisha Singh
Founder, mydala.com
Anisha Singh is the Founder and CEO of mydala.com which has grown to become India's largest local services marketing platform. She is a noted expert on entrepreneurship, innovation, women equality at the workplace and has spoken at numerous international conferences like the Mobile World Congress, TedX, SeedStars Summit and Start-up India. Anisha began her career with the Clinton administration in Capitol Hill, helping women entrepreneurs raise funding for innovative women-led businesses. An active mentor and angel investor, she is currently planning operation Recast, an event that will provide a platform for shortlisted female entrepreneurs to pitch their business ideas to angel and venture capitalists. She has won the Zee TV Outstanding Young Entrepreneur 2016 and the e-INC / eTales Awards for e-Commerce Entrepreneur of the Year 2016. Anisha sits on the advisory council for the Kogod School of Business, American University, of which she is also an alumna.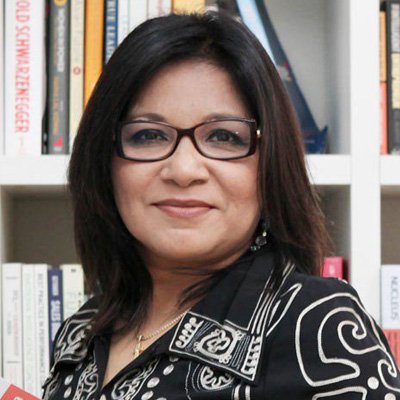 Abha Maryada Banerjee
Founder and Chief Strategist, SUCCESS INDIA LEADERSHIP CO.
Abha Maryada Banerjee is India's first woman motivational speaker of international acclaim, rated as one of the Top Ten Life, Business and Success Coaches in Asia Pacific. She is an expert at Leadership, Human Peak Performance and Emotional Intelligence. Having spoken at prestigious forums across Asia, she has coached and consulted top CEOs, Media personalities, Sports Stars, Business people, leaders in the making and has been closely associated with the spiritual aspect of Leadership as well. Called 'Asian Oprah' and the 'Asian Woman Motivator', she professes 'Personal Mastery' for individuals and 'Emotional Fitness' for Corporates' for achieving human capital excellence. Founder of a People Building Company called SUCCESS INDIA with extended works in Indonesia and Singapore, Abha's 'vision and mission' is to propagate a 'Mental Freedom Movement' aimed at Personal Leadership and enhancing Workplace Leadership. A Humanitarian Leader and Leadership Consultant, Abha is a lawyer by profession.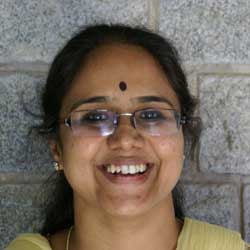 Professor Vasanthi Srinivasan
Professor and Chairperson, Internal Committee, IIM, Bangalore.
Professor Srinivasan did her Post Graduate Diploma in Personnel Management and Industrial Relations from XLRI Jamshedpur, and a Fellow in Management (Ph.D equivalent) from the Indian Institute of Management Bangalore. Professor Vasanthi Srinivasan has a stellar record of working with a wide variety of Large and small companies, she worked at Wipro Limited and P&P Group, a Bangalore - based boutique consulting firm. She was a British Council Visiting Scholar at the International Centre for Corporate Social Responsibility at the Nottingham University Business School. As an HRM faculty, she has been involved in several research and consulting projects with the industry. She was the ICCR Chair Professor of Corporate Responsibility and Governance at the HHL School of Management, Leipzig, Germany in 2012-2013. Her areas of interest are women in management and Boards, HRM implementation, diversity, HRM in rapid growth organizations and ethics and HRM in healthcare in India.
Suhasini Haider
Editor, The Hindu
Suhasini Haider - Suhasini Swamy Haidar is the Diplomatic Editor of The Hindu, an Indian newspaper. Suhasini is the youngest daughter of BJP leader and Rajya Sabha MP Subramanian Swamy. She is married to Nadeem Haidar. Over the course of a 22-year career in journalism, Suhasini has covered the most challenging stories and conflicts from the Indian subcontinent and beyond including Pakistan, Sri Lanka, Libya, Lebanon and Syria. Suhasini was also the Foreign Affairs editor and prime time anchor at CNN-IBN (2005-2014), where she presented the signature show, WorldView with Suhasini Haidar, and was Correspondent at CNN International's New Delhi bureau. Her articles at The Hindu have covered wide range topics including Indian Foreign Policy, International Diplomacy and Global Security challenges. She also has been invited by festivals like Jaipur Literature Festival and Kalinga Literary Festival to host and speak on nationalism, global order, foreign affairs and media.
Entertainment and Bollywood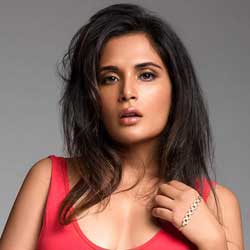 Richa Chadha
Bollywood Actress.
Richa Chadda is an Indian actress who works in Hindi films. After debuting with a bit role in the comedy film Oye Lucky! Lucky Oye! (2008), she worked as a supporting actress in several films. Her major breakthrough was a supporting role in the film noir gangster saga Gangs of Wasseypur (2012), where her role as the bellicose and extremely foul-tongued wife of a gangster earned her a Filmfare award. Her sole foray into mainstream cinema has been as a supporting character in Goliyon Ki Rasleela Ram-Leela (2013). In 2015, Chadda made her debut in a leading role with the drama Masaan. The film got a standing ovation when screened at the Cannes film festival. Chadda has also worked in theatre, essaying the role of a married Delhi-based woman in Trivial Disasters (2014).