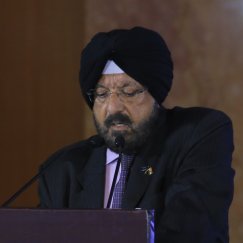 Raman Sidhu
Chairman and Director General, EBG Federation, India.
A qualified Chartered Accountant from the Institute of Chartered Accountants in England and Wales, Mr. Raman Sidhu is one of 4 life time Trustees of the Foundation for Aviation & Sustainable Tourism (FAST) and Member FICCI- National Executive Committee. He is also the Co-founder and Management Committee member of the Public Affairs Forum of India (PAFI). He is also a member of World President's Organization (WPO) Delhi Chapter. One of the most senior executives in the Indian Financial sector, Mr Sidhu has been on the Core Group of the Ministry of Finance and Corporate Affairs to establish Corporate Governance norms. He continues to serve on the boards of several leading organizations and is a highly revered professional. As Raman Sidhu guides audiences into the finance market, he offers well informed views about what the future may hold and how we can best prepare for what lies ahead.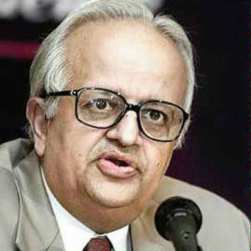 Dr.Bimal Jalan
Former Governor, RBI
Bimal Jalan is a former Governor of the Reserve Bank of India and a nominated member of the Upper House of India's Parliament, the Rajya Sabha during 2003 - 2009. Jalan graduated from Presidency College, Calcutta, and later attended Cambridge and Oxford. He has authored numerous books like, 'The Indian Economy: Problems', 'India's Economic Policy',' India's Economic Crisis: The way', 'The Future of India' and many others. Jalan held several administrative and advisory positions in the Government of India, namely, Chief Economic Adviser in the 1980s, Banking Secretary between 1985 and 1989 and Finance Secretary, Ministry of Finance between January 1991 and September 1992. In 1992-93 and then from 1998-2008, Jalan was the President of the Governing Body of the National Council of Applied Economic Research, Planning Commission in New Delhi.
International Corporate Trainer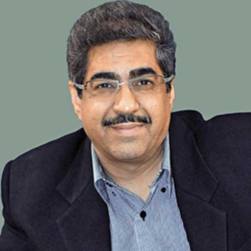 Dr.Anil Lamba
Director, Lamcon School of Management Pvt Ltd.
Bestselling author, financial literacy activist, and an international corporate trainer, Dr Anil Lamba is a practising Chartered Accountant and holds degrees in Commerce, Law and a Doctorate in Taxation. Dr Lamba's finance training programs are held internationally, with a client list exceeding 1000 large and medium sized corporations spread across several countries including India, the USA, and in Europe, Russia, Africa, the Middle-East and the Far-East. He has done pioneering work in the field of eLearning and online training and has introduced two series of videos: 1) Figure Out The Work Of Figures and 2) Anil Lamba on Finance.His bestselling books include 'Romancing the Balance Sheet and Flirting With Stocks.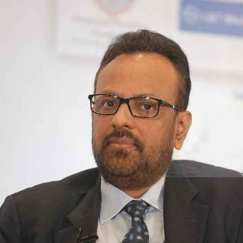 Suresh Mahalingam
Vice-Chairman, DHFL Paramerica Life Insurance.
Mr. Mahalingam has over three decades of experience in senior leadership roles across the BFSI and FMCG sectors. He is recognized for his distinguished record of driving profitable organizational growth and building sustainable brands. Earlier, he was MD & CEO for Tata AIA Life and before that was Head of Sales and Marketing at HDFC Life. He spent 17 years with ITC, one of India's leading FMCG companies handling sales and distribution across India. Suresh currently focuses on WGC's drive to become a one-stop integrated financial solutions provider. Suresh is Member of the Group Management Council of Wadhawan Global Capital. Suresh is a Director in FPSB India, DHFL Pramerica Life Insurance, DHFL Pramerica AMC, Avanse Financial Services and DHFL General Insurance Ltd. He has also been a faculty member at IMI, New Delhi and a key speaker at various industry forums.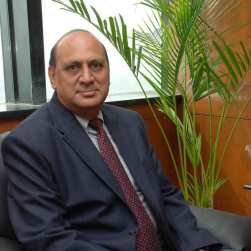 NK Maini
Deputy Managing Director, SIDBI.
Mr. N. K. Maini is an alumnus of St. Stephens College, Delhi and holds a degree in Law from Delhi University. He is also a post graduate in Management from MDI and IIFT, besides being a Certified Associate of Indian Institute of Banking and Finance. Mr. Maini has more than three and a half decades of experience in commercial and development banking in various facets of financing MSME's and Large corporate, Micro Credit and Core Business Functions. He was also the Chief Executive Officer of the Credit Guarantee Fund Trust for Micro and Small Enterprises. Mr. Maini is an impassioned Orator on the topics of Industrial banking industry and what it takes to be an entrepreneur. He has served as Deputy Managing Director and Executive Director of Small Industries Development Bank of India, Chief General Manager of HO Lucknow for Small Industries Development Bank of India and as Director of Punjab State Container and Warehousing Corporation.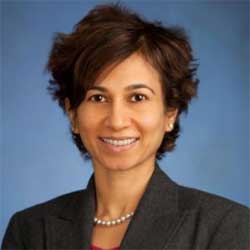 Vaishali Kasture
MD & CEO, Experian.
Vaishali Kasture is one of those women to not only have achieved professional excellence but has also made her 'way of living' an inspiration for others. With intelligence, diligence and hard work, Vaishali became the Managing Director & Board Member for Goldman Sachs Services. Vaishali is recognized as the fastest female veteran runner on the Indian Marathon Circuit, is the first amateur Indian woman to qualify for the prestigious Boston Marathon and was the fastest Indian woman at The Comrades Ultra marathon. Vaishali started her career at Citibank where she was a part of the worldwide securities services (custodial services) and set up a team for India in 1993. She went on to join MPHASIS in Tokyo as Senior Project Manager, after which she became a Senior Investment Consultant at Bridgewater Ltd, Hong Kong.