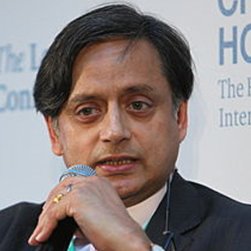 Shashi Tharoor
Member of Parliament for Thiruvananthapuram, Lok Sabha
Shashi Tharoor, award-winning author and diplomat, speaks eloquently about international issues from the perspective of nearly 30 years at the United Nations. A politician and former international civil servant, Shashi Tharoor straddles several worlds of experience. Currently a second-term Lok Sabha MP representing the Thiruvananthapuram constituency and Chairman of the Parliamentary Standing Committee on External Affairs, he has previously served as Minister of State for Human Resource Development and Minister of State for External Affairs in the Government of India. With a PhD from the Fletcher School of Law and Diplomacy at Tufts University, vast experience on the international policy scene, and a compelling and effective speaking style, Tharoor brings a thorough understanding of world policy and the people and events that shape it.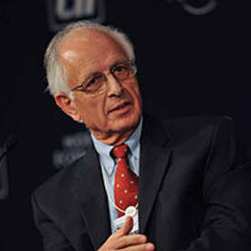 Arun Maira
Former member, Planning commission of India (now NITI Ayog).
Arun Maira is a management consultant and former member of the Planning Commission of India. He is also former India Chairman of Boston Consulting Group. Any discussion on policy and the future of India is incomplete without Arun Maira's views, and not just because he has been a member of the Planning Commission of India. Arun is one of those rare and eminent people who have held leadership positions in both the private as well as the public sector, bringing a unique perspective on how the two can work together to foster growth for India. in his career spanning five decades, Arun Maira has led several organizations, including the Boston Consulting Group in India. In the early part of his career, he spent 25 years in the Tata Group at various important positions. He was also a member of the Board of Tata Motors (then called TELCO).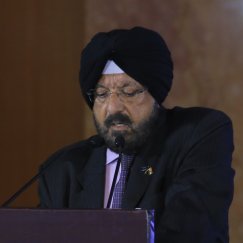 Raman Sidhu
Chairman and Director General, EBG Federation, India.
A qualified Chartered Accountant from the Institute of Chartered Accountants in England and Wales, Mr. Raman Sidhu is one of 4 life time Trustees of the Foundation for Aviation & Sustainable Tourism (FAST) and Member FICCI- National Executive Committee. He is also the Co-founder and Management Committee member of the Public Affairs Forum of India (PAFI). He is also a member of World President's Organization (WPO) Delhi Chapter. One of the most senior executives in the Indian Financial sector, Mr Sidhu has been on the Core Group of the Ministry of Finance and Corporate Affairs to establish Corporate Governance norms. He continues to serve on the boards of several leading organizations and is a highly revered professional. As Raman Sidhu guides audiences into the finance market, he offers well informed views about what the future may hold and how we can best prepare for what lies ahead.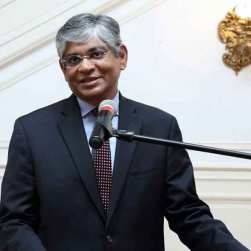 Arun Singh
Former Indian Ambassador to USA, India.
Arun Kumar Singh or commonly Arun Singh was the Indian Ambassador to the United States from 2015 to 2016. He is now a senior fellow with the Asia program at the German Marshall Fund of the United States. Before taking charge as ambassador in the United States, he was serving as Ambassador of India to France in Paris. On 8 March 2015, Ministry of External Affairs of India announced its decision to appoint Singh as the next Ambassador of India to the United States. He is a career Indian Foreign Service officer. He had previously served as Deputy Chief of Mission at the Embassy at Washington D.C. (2008–13), Ambassador to Israel (2005-2008) and as a Joint Secretary to the Ministry of External Affairs Government of India at New Delhi (2000–2005).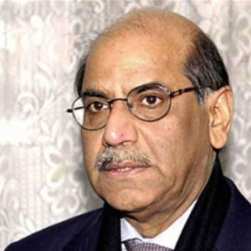 Shyam Saran
Former Indian Ambassador to Myanmar, India.
A Padma Bhushan awardee, Shyam Saran is the Chairman of the National Security Advisory Board under the National Security Council and Senior Fellow with the Centre for Policy Research. He is well known for his writings and thoughts on politics and foreign policy issues. A post graduate in Economics, the career diplomat is multilingual, speaking Hindi, English, Chinese and French. Saran's career in the Indian Foreign Services, spanning 36 years from 1970 to his retirement in 2006 took him to Beijing, Tokyo, Geneva, serve as India's Ambassador to Indonesia and Nepal, and High Commissioner to Mauritius. He served as India's Foreign Secretary and prior to that, as a Joint Secretary in the Prime Minister's Office in 1991/92, he advised the Prime Minister on foreign policy, nuclear and defence related issues.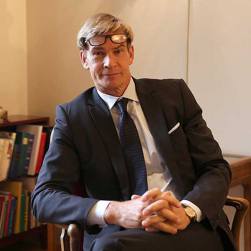 His Excellency Klas Molin
Ambassador of Sweden to India.
His Excellency Klas Molin was appointed the Ambassador of Sweden to India starting Sept 1, 2017, and presented his credentials to the President of India on Nov 23. Klas began his service with the Ministry of Foreign Affairs in 1985 and have served in many different roles since. He has extensive experience from the Asian region, having served as the Ambassador to Thailand (2011-2015), accredited also to the Lao People's Democratic Republic, the Republic of the Union of Myanmar and the Republic of the Philippines. He has also served as the Second Secretary, Permanent Representation of Sweden to the UN, New York and before assuming office as the Head of Mission at the Embassy of Sweden in New Delhi, he was Ambassador and Chief of Protocol at the Ministry of Foreign Affairs, Stockholm.