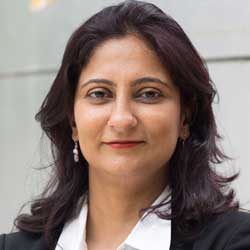 Dr. Anu Acharya
CEO, Mapmygenome.
Ms. Anu Acharya is co-founder and CEO of Mapmygenome India, a company that pioneered the field of personalised, preventive healthcare by making personal genomics tools available to the masses. With a vision to Touch 100 million lives, Mapmygenome was established in 2013,. Ever since, she has successfully pioneered the company through growing product lines, expanding affiliate network she has received funding from stalwarts like Mr Ratan Tata and Mr Rajan Anandan and more. She is a distinguished alumna from IIT Kharagpur. From the ET startup Awards to NASSCOM Emerge 50, WSJs Top global startups award, Red Herring Asia and Global to the recently conferred Pride of Telangana award; Mapmygenome has certainly become a force to be reckoned with. Her entrepreneurial journey began back in 2000, when she founded Ocimum Biosolutions - a global genomics outsourcing partner for discovery, development and diagnostics.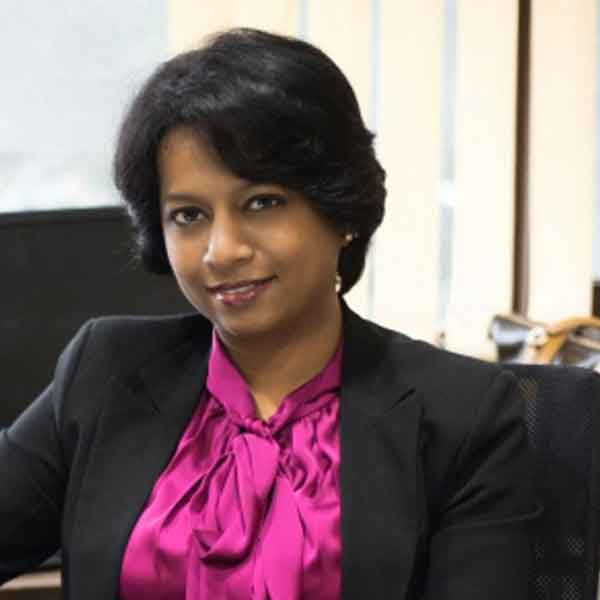 Dr. Sharmila Anand
Founder & Managing Director, Inspera.
Sharmila Anand is a doctor from Chennai who came back from the U.S. to Chennai and started Santosh Educational & Health Care Pvt Ltd (SEHPL), a social enterprise focused on developing the next generation of healthcare professionals. It is estimated that India requires nearly 6.5 million health professionals but currently has less than 300,000. With its program to train young student in careers like radiology tech, SEHPL is uniquely filling a demand for the future. Dr Sharmila had completed her MBA from the USA, and in ordinary circumstances may have continued to pursue her career there, but a combination of circumstances brought her back to the south of India, where she founded SEHPL. As a medical professional, she is passionate about ensuring woman have a fair shot in her program and tries to bring her global perspective and learnings back to her home country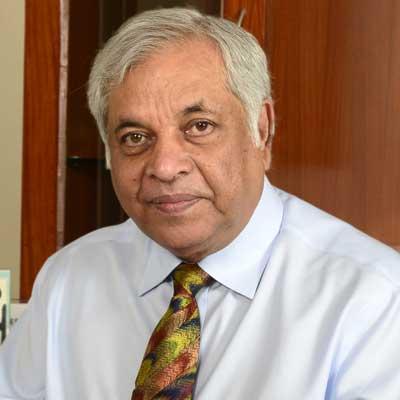 Dr. Pradeep Chowbey
Chairman, Max Healthcare Institude Ltd.
Dr. Pradeep Kumar Chowbey is an Indian surgeon, known for laparoscopic and bariatric surgeries. He is the incumbent Executive vice chairman of the Max Healthcare, Chairman of the Minimal Access, Metabolic & Bariatric Surgery and Allied Surgical Specialities of the Max Healthcare Institute, New Delhi. Dr. Chowbey other than being and acclaimed as the best Bariatric surgeon and Minimal Access Surgery expert is also a philanthropist. He has successfully initiated and nurtured various social initiatives with an aim to induce awareness among people about general health and medical problems. Enlighten A support group for diabetic and obese patient is one of the latest examples of his social initiatives. He also likes to stroke colors on the canvas and his passion for art reflects now and then through his various initiatives in the field of painting and art.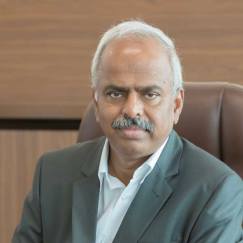 Dr. A. Velumani
Founder and CEO, Thyrocare Technologies Ltd.
Dr A. Velumani, a scientist turned entrepreneur is the Chief Executive Officer and creator of Thyrocare Technologies Limited, World's largest thyroid testing laboratory. A visionary in the field of medical diagnostics, his interest for thyroid which developed during his Masters as well as doctorate days continued for years even after being awarded a Ph.D.Such was the passion for thyroid, that Dr. A Velumani quit a comfortable job and set up thyroid testing as a business. Being born and brought up in a poor farmer's family, the man had himself experienced the dark perils of poverty, which fueled his desire to start an affordable enterprise for the vast populace. He is the founder and managing director of Nueclear Healthcare Limited, a radiology diagnostics company affiliated to Thyrocare.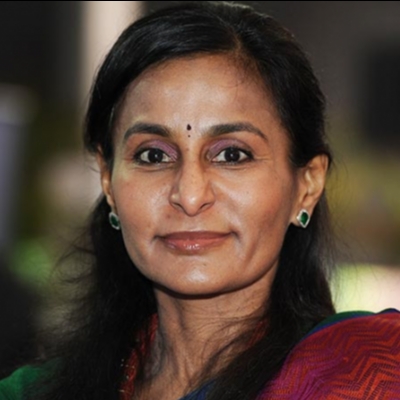 Dr. Suneeta Reddy
MD, Apollo Hospitals.
Suneeta Reddy is the Managing Director of Apollo Hospitals, Asia's foremost and trusted healthcare provider. A member of the founding family, Suneeta Reddy started working with Apollo Hospitals in 1989. Under her stewardship Apollo Hospitals has emerged as a forerunner of integrated healthcare and has a robust presence across the healthcare spectrum. Spearheading the finance and strategy functions, Suneeta Reddy was instrumental in bringing the first FDI into healthcare in India and subsequently in taking the organization to international equity markets through a successful GDR. A key influencers in the Indian healthcare industry, Ms. Reddy is widely recognized for her contributions. She has held leadership positions including Co-Chairperson of Healthcare Sub Committee - Confederation of Indian Industry (CII). She is a member of the National Committee on Healthcare, Harvard Business School India Advisory Board (IAB) and the Harvard Medical School Advisory Board.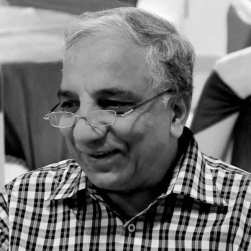 Dr. Anil Bansal
CMO, New Delhi Municipal Council (NDMC).
Dr Anil Bansal is a Chairman Anti Quackery Cell of New Delhi Municipal Council (NDMC) and Joint Secretary Finance Indian Medical Association National. He is also the Convenor Anti Quackery Cell of IMA. He was the president of Delhi Medical Association which is the largest NGO of Delhi in Medical field. He is the former President Delhi Medical Association between (2003-2004). In the long list of his renowned positions, he has also been a former member of Delhi Medical Council (2004-2015) along with Former Senior Joint Secretary Indian Medical Association. He is a National Retried CMO New Delhi Municipal Council (1981-2015).