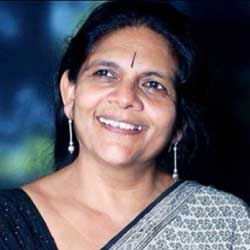 Chetna Sinha
President, Mann Deshi Foundation.
Chetna Gala Sinha is a social entrepreneur and a micro-finance Banker. The head of Mann Deshi Mahila Bank (a micro-enterprise development bank) and Mann Deshi Foundation, she was named Social Entrepreneur of the Year 2013 by Schwab Foundation. Owing to her remarkable contribution to women's empowerment, she is also an elected member of the National Committee for the Promotion of Social and Economic Welfare. Chetna has been working with marginalised communities since 1986. She is the force behind the unique new 'Mann Deshi Chamber of Commerce with toll free number' and 'Finance Company' for rural women, which aim to support one million women entrepreneurs by 2025. Chetna has been honoured with the 2005 Jankidevi Bajaj Puraskar award for rural entrepreneurship and awarded lifetime membership with Ashoka Innovators for the Public.
Suman Nalwa
DCP- Training and Principal, Police Training School, Special Police Unit for Woman and Children, Delhi.
Suman Nalwa is a 1996 batch DANIPS officer having served in Delhi and Andaman and Nicobar Islands. Presently she is posted as Dy. Commissioner of Police in Special Police Unit for Woman and Children, a nodal unit of Delhi Police on women and children issues. Earlier, she has been posted in the districts as Sub-Divisional Officer, in the Crime against Women and in Anti-Corruption Units. Electronics engineer by profession, Ms. Nalwa after joining the police service did her M.A. (Police Administration) from Guru Nanak Dev University, Punjab. Subsequently, she did her LL. B from Delhi University. She was awarded the prestigious Chevening Scholarship pursuant to which she did her LL.M. degree in International Human Rights Law from the University of Essex, UK.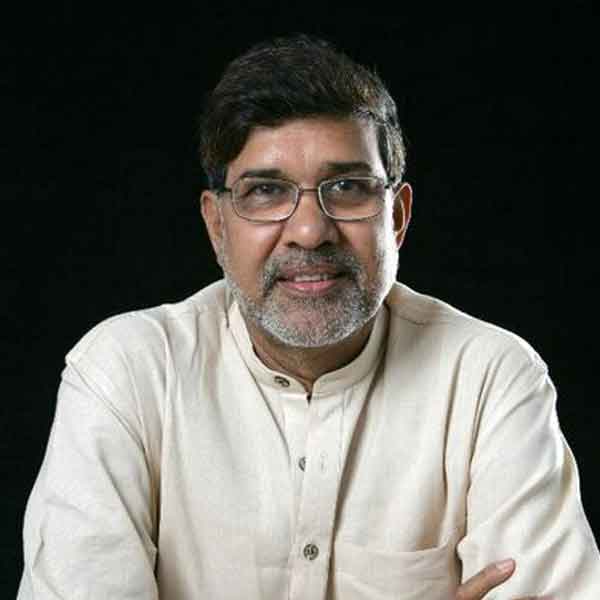 Kailash Satyarthi
Children's Right Activist, Nobel Peace Prize Winner.
Kailash Satyarthi was awarded the 2014 Nobel Peace Prize. Satyarthi is a pioneer in the fight against the exploitation of children and the battle against illiteracy. He is renowned for the inclusion of child labour issues on global social and political agendas. He is also the initiator of the Global Campaign for Education, the largest education campaign coalition in the world. Satyarthi founded the grassroots movement Bachpan Bachao Andolan, in India in 1980 which has rescued over 80,000 children from the scourge of trafficking and exploitative labour. He successfully spearheaded a countrywide movement to make education a Constitutional Provision paving the way for the "Right of Children Act" and "Free and Compulsory Education Act" in 2009. In 2013, his unrelenting efforts led to defining and criminalising people trafficking within Indian criminal justice system, and in putting the spotlight on missing children through research and legal action.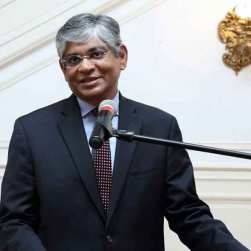 Anil Gupta
Founder, Honey Bee Network.
Anil Gupta is an Indian scholar in grassroots innovations. He is the founder of the Honey Bee Network and has been a full-time Professor at the Indian Institute of Management, Ahmedabad. Besides, he holds an Executive Vice Chair at the National Innovation Foundation. He is also a fellow of the World Academy of Art and Science. He was awarded the Padma Shri in the year 2004, for his contributions to management education. He is a Coordinator of SRISTI (Society for Research and Initiative for Sustainable Technologies and Institutions). He was a speaker at TEDIndia in November,2009. Since 2011, he is an advisor on issues pertaining to innovation, environment, and sustainability to Fair Observer, an online magazine covering global issues. Gupta wrote the book 'Grassroots Innovation: Minds on the Margin are not Marginal Minds' in 2016.
Corporate Social Responsibility
Vijay Sethi
CIO and Head CSR, Hero Moto Corp.
Vijay heads Information Technology and Corporate Social Responsibility functions at Hero MotoCorp Ltd. World's largest two-wheeler manufacturing company. He also leads innovation efforts at HMCL and earlier headed HR for some time. He also serves as a Director on the Board of M/s HMCMM Auto Ltd. (A joint venture of Hero MotoCorp and M/s Magneti Marelli of Italy). Prior to joining Hero MotoCorp, He worked with Ranbaxy and TCS. Rated as India's Best CIO, He has won several recognitions including CIO of the year (7 times), CIO Hall of Fame, Super League CIO, Champion CIO, Global CIO, Global CIO Hall of fame, ICON CIO, India's Top 5 Most Respected CIOs, Best CIO, India's Best IT Manager, Cloud Pioneer, CIO Grandmaster, BI Mastermind, and many others. He has also featured in the list of World's top 50 CIOs and in the list of India's Greatest Corporate Leaders.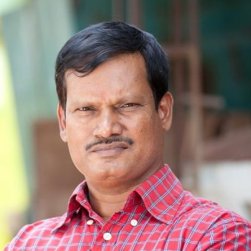 Arunachalam Muruganantham
Inventor and Founder, Jayshree Industries.
Arunachalam Muruganantham (Padman) is a social entrepreneur from Coimbatore in Tamil Nadu, India. He is the inventor of a low-cost sanitary pad-making machine and is credited for innovating grassroots mechanisms for generating awareness about traditional unhygienic practices around menstruation in rural India. His mini-machines, which can manufacture sanitary pads for less than a third of the cost of commercial pads, have been installed in 23 of the 29 states of India. He is currently planning to expand the production of these machines to 106 nations. The movie Period. End of Sentence. won an Academy Award for Best Documentary (Short Subject) for the year 2018. In 2014, he was included in Time magazine's list of the 100 Most Influential People in the World. In 2016, he was awarded the Padma Shri by the Government of India.