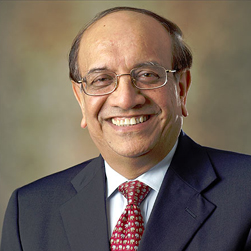 Som Mittal
Former President and Chairman, NASSCOM
Som Mittal is an Indian business executive with more than three decades of experience in the IT and automotive sectors. Mr. Mittal works with Governments worldwide to formulate trade, taxation and immigration policies that balance business, national and social interests. He has been a speaker at management institutes and international events on information technology trends and opportunities, cyber security, and global business and is recognized by the WITSA with a Lifetime Achievement Award for outstanding dedication to the growth of the global information and communications technology industry. He set up the Data Security Council of India which promotes data protection and develops best practices for security and privacy.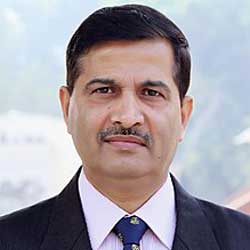 Mr. Ashwani Lohani
Chairman, Air India.
Ashwani Lohani has resumed his position as Chairman and Managing Director (CMD), Air India. He had retired recently as Chairman, Railway Board and ex-officio Principal Secretary to Government of India. He has worked as Managing Director & Commissioner Tourism, Govt. of Madhya Pradesh, Divisional Railway Manager Delhi, Director of the National Rail Museum, Director in the Ministry of Tourism and Chairman & Managing Director of India Tourism Development Corporation. He has received many Lifetime Achievement Awards, Eminent Engineer Award, Excellence in Governance Award, National Awards etc, he has also been the recipient of Gold Medal in Metallurgical Engineering and also Limca National Record holder in 2007 for four Engineering degrees namely Mechanical, Electrical, Metallurgical and Electronics & Telecommunication Engineering. He also set a Guinness World Record in 1998 by running the Fairy Queen, the oldest working steam locomotive in the world.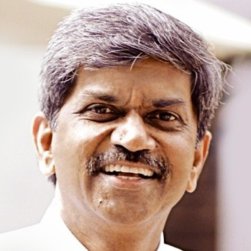 Shiv Shivakumar
Group President, Corporate Strategy, Aditya Birla Group
D. Shivakumar, or Shiv as he is popularly known, is a Bangalore born leader and a management thinker. He is currently the Group Executive President, Corporate Strategy at Aditya Birla Group. Previously, Shiv was the Chairperson & Chief Executive Officer at PepsiCo Holdings Private Limited, India. Shiv was born and raised in Bangalore, India. He graduated from IIT, Madras in 1982 and from IIM, Calcutta in 1984. Shivakumar has over 34+ years of experience in the industry. He has served at top managerial positions in renowned organizations such as Nokia, Unilever and Philips CE. He has also attended the Wharton Business School in 2005. He recently motivated the students of IIT Kozhikode at the university's convocation in april 2019.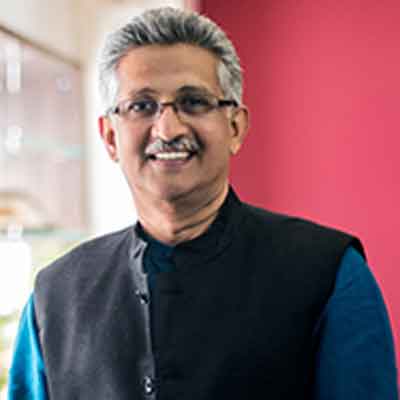 B.S. Nagesh
Founder TRRAIN & Chairman RAI
BS Nagesh is the Founder of Trust for Retailers & Retail Associates of India (TRRAIN). Before this, he was the Managing Director at Shoppers Stop for more than 18 years. He has contributed significantly in ushering international brands and modern retailing in the country, he has been recognised as an iconic retailer and was inducted into the World Retail Hall of Fame 2008 at the World Retail Congress 2008 conducted in Barcelona and he is the only Indian retailer to take a significant place alongside more than 100 stalwarts of the global retail industry. His other achievements include, 'One among the Top 33 Indians driving philanthropic initiatives in India' as per an article by Economic Times', 'Most admired Apparel Retail Professional of the Year' at the inaugural Images Fashion Awards 2000' and 'Top CEO Award 2001' instituted by the Institute of Marketing Management.'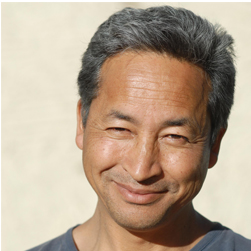 Sonam Wangchuk
Engineer, Innovator and Education Reformist
Sonam Wangchuk is a Ladakhi engineer, innovator and education reformist. He is the founding-director of the Students' Educational and Cultural Movement of Ladakh which was founded in 1988 by a group of students who had been in his own words, the 'victims' of an alien education system foisted on Ladakh. Wangchuk was instrumental in the launch of Operation New Hope in 1994, a collaboration of government, village communities and the civil society to bring reforms in the government school system. He invented the Ice Stupa technique that creates artificial glaciers, used for storing winter water in form of conical shaped ice heap. Along with technological involvements. Wangchuk is also heavily involved with social and cultural activities.
Nikunj Sanghi
President - Automotive Skill Development Council of India
Nikunj Sanghi is the MD of J S Fourwheel Motors Pvt Ltd, Alwar, Rajasthan, which is a 3-S (sales, service, spare parts) dealership of Mahindra & Mahindra. Throughout his career as an entrepreneur and keynote speaker, he has delivered energising keynotes to many manufacturing and automotive association conferences, dealer groups and industry events, as well as global suppliers and smaller dealerships alike. He is an experienced Owner with a demonstrated history of working in the automotive industry. He is a strong business development professional skilled in Negotiation, Business Planning, Operations Management, Sales, and Customer Relationship Management (CRM). He is also the Chairman Automotive Skill Development Council & Past President, Federation of Automobile Dealers' Association.