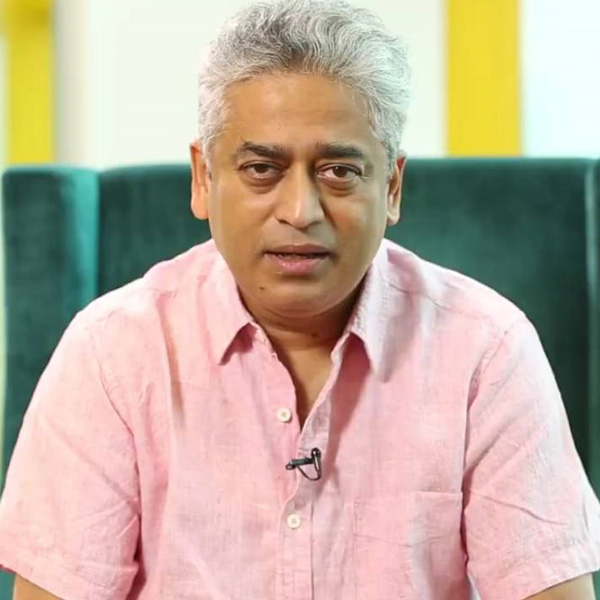 Rajdeep Sardesai
Indian News Anchor.
Rajdeep Sardesai is an Indian news anchor and author. He is a consulting editor at the India Today group, and hosts India Today Television. He was the Editor-in-Chief of Global Broadcast News, that included CNN-IBN, IBN7 and IBN-Lokmat; he resigned in July 2014. Sardesai worked with The Times of India for six years, after joining it in October 1988, and was the city editor of its Mumbai edition. He entered television journalism in 1994 as Political Editor of New Delhi Television (NDTV). He was the Managing Editor of both NDTV 24X7 and NDTV India and was responsible for overseeing the news policy for both. He hosted popular shows like The Big Fight at NDTV. He quit NDTV on 17 April 2005 to start his own company, Global Broadcast News (GBN), in collaboration with the American giant CNN and Raghav Bahl's TV18.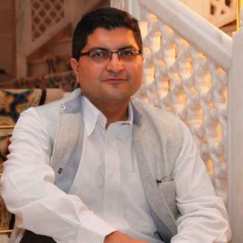 Arun Anand
Director, Centre for Information and Development Communication
Arun Anand is counted amongst India's best-known commentators on political affairs. Anand plays a leading role in articulating Rashtriya Swayamsevak Sangh's view to audiences around the world through a lively and informal speaking style and is the author of the legendary book "Know About RSS". Able to explain complex issues in an engaging way, he is at home with audiences of all sizes and levels of seniority. He is a professional media consultant, journalist, writer and translator with more than 20 years of experience in editorial functions in print, web and television. He has worked in both English and Hindi language media and has translated four books from English to Hindi. He has authored a non-fiction book titled "Indian Nobel laureates" and another English novel "Love in Metro". He devotes his time in the development sector in India and as a consultant.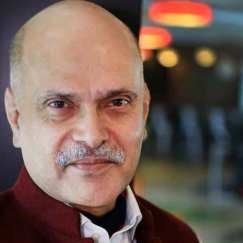 Raghav Bahl
Founder, Quintillion Media.
Raghav Bahl is an Indian businessman, a serial entrepreneur, and an investor best known for his past ownership of several television channels, including TV18 India. He was the Founding/Controlling shareholder & Managing Director of Network18 Group. At its peak, the group controlled by Raghav Bahl included media and internet-based media outlets such as in.com, IBNlive.com, Moneycontrol.com, Homeshop18, bookmyshow.com, Forbes India, TV channels such as Colors and some in partnership with international media groups such as NBC TV18, MTV, and CNBC Awaaz. Bahl's group sought capital from the Reliance Industries Ltd in 2012, and two years later Reliance took over the media empire and Bahl left the Network18 group on May 29 2014. After departing from the Network18 group, Bahl co-founded Quintillion Media Pvt Ltd with his wife Ritu Kapur. This media group controls Thequint.com. Bahl's new venture entered a joint venture agreement with Bloomberg L.P. to launch BloombergQuint in 2016.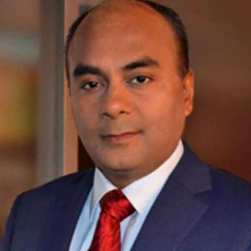 Bhupendra Chaubey
Chief Political Correspondent, CNN IBN.
Bhupendra Chaubey has been a TV journalist since the year 2000, when he started his career with NDTV. In 2005, he left NDTV and was a part of the team that started CNN IBN. As a political journalist he has travelled the length and breadth of the country and has covered three general elections and assembly elections of most states. A graduate in Mathematics and postgraduate in films, Bhupendra has been among the finest political journalists of his generation. He has that unique ability to grasp things at a micro level and then present them with a macro level understanding. Bhupendra was the Executive Editor of CNN IBN and used to host the prime time broadcast "India at 9" before turning a Consulting Editor to try his hand at new journalistic platforms.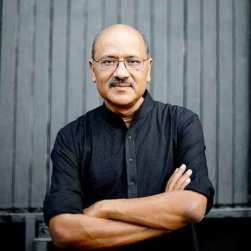 Shekhar Gupta
Founder & Editor-in-chief, ThePrint.
Shekhar Gupta is Founder and Editor-in-Chief of ThePrint, an exciting news media start-up. He is a prolific columnist with the highly influential column National Interest, which is translated into several languages, including Hindi, Telugu, Kannada, Gujarati and Marathi. He is a senior prime-time anchor at NDTV. Previously, Shekhar was with the Indian Express and the Express Group of publications where he concluded a 19-year stint as Editor-in-Chief and led the country's largest network of award-winning journalists. He was also an editor with India Today. He is also a columnist for the Business Standard and pens a weekly column which appears every Saturday. He was awarded the Padma Bhushan in 2009 by the UPA government for his contribution to journalism.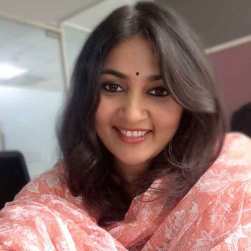 Nistula Hebbar
Political Editor, The Hindu.
Nistula Hebbar is an Indian journalist and Editor-Politics in National Bureau of The Hindu. Nistula previously worked for The Times of India and The Economic Times. Nistula was senior assistant editor at The Financial Express in New Delhi. She was born and educated in Delhi and has been a journalist for the last eleven years. She has covered everything from the state of the city's drains to the offices housing its high and mighty. Addicted to pulp fiction, she firmly believes in its magical healing powers. Author of Kiss and Tell (Penguin) she retains an interest in food, music, films and anything that captures the zeitgeist She studied Bachelor of Arts (Honors), Sociology (1993–1996) in Jesus and Mary College, University of Delhi. She has also done Masters in Sociology from Delhi School of Economics.