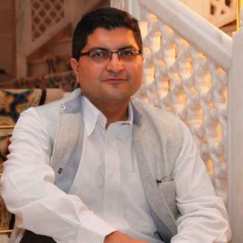 Arun Anand
Director, Centre for Information and Development Communication.
Arun Anand is counted amongst India's best-known commentators on political affairs. Anand plays a leading role in articulating Rashtriya Swayamsevak Sangh's view to audiences around the world through a lively and informal speaking style and is the author of the legendary book "Know About RSS". Able to explain complex issues in an engaging way, he is at home with audiences of all sizes and levels of seniority. He is a professional media consultant, journalist, writer and translator with more than 20 years of experience in editorial functions in print, web and television. He has worked in both English and Hindi language media and has translated four books from English to Hindi. He has authored a non-fiction book titled "Indian Nobel laureates" and another English novel "Love in Metro". He devotes his time in the development sector in India and as a consultant.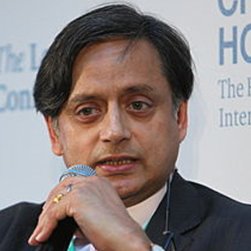 Shashi Tharoor
Member of Parliament for Thiruvananthapuram, Lok Sabha
Shashi Tharoor, award-winning author and diplomat, speaks eloquently about international issues from the perspective of nearly 30 years at the United Nations. A politician and former international civil servant, Shashi Tharoor straddles several worlds of experience. Currently a second-term Lok Sabha MP representing the Thiruvananthapuram constituency and Chairman of the Parliamentary Standing Committee on External Affairs, he has previously served as Minister of State for Human Resource Development and Minister of State for External Affairs in the Government of India. With a PhD from the Fletcher School of Law and Diplomacy at Tufts University, vast experience on the international policy scene, and a compelling and effective speaking style, Tharoor brings a thorough understanding of world policy and the people and events that shape it.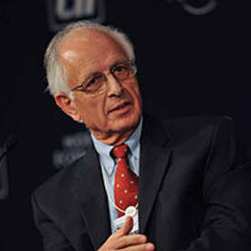 Arun Maira
Former member, Planning commission of India (now NITI Ayog).
Arun Maira is a management consultant and former member of Planning Commission of India. He is also former India Chairman of Boston Consulting Group. Any discussion on policy and the future of India is incomplete without Arun Maira's views, and not just because he has been a member of the Planning Commission of India. Arun is one of those rare and eminent people who have held leadership positions in both the private as well as the public sector, bringing a unique perspective on how the two can work together to foster growth for India. in his career spanning five decades, Arun Maira has led several organizations, including the Boston Consulting Group in India. In the early part of his career, he spent 25 years in the Tata Group at various important positions. He was also a member of the Board of Tata Motors (then called TELCO).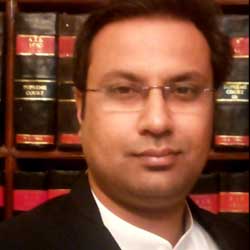 Aman Sinha
Advocate, Supreme Court.
Aman Sinha is a senior Advocate in the honorable Supreme Court. He is an active Spokesperson of the Bhartiya Janata Party. Presently he is teaching law occasionally and believes to be learning constantly. Alongside, he is also an author and a columnist. He is lively across his thoughts the social media platforms. He gives words to his thoughts and regularly tweets his personal opinions. As Proud Indian, he is a responsible citizen. He is passionate about everything he does and believes in hard work. He is highly opinionated and have sat at various debates on national issues across different news channels.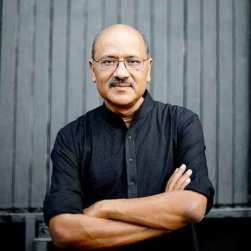 Shekhar Gupta
Founder & Editor-in-chief, The Print.
Shekhar Gupta is Founder and Editor-in-Chief of ThePrint, an exciting news media start-up. He is a prolific columnist with the highly influential column National Interest, which is translated into several languages, including Hindi, Telugu, Kannada, Gujarati and Marathi. He is a senior prime-time anchor at NDTV. Previously, Shekhar was with the Indian Express and the Express Group of publications where he concluded a 19-year stint as Editor-in-Chief and led the country's largest network of award-winning journalists. He was also an editor with India Today. He is also a columnist for the Business Standard and pens a weekly column which appears every Saturday. He was awarded the Padma Bhushan in 2009 by the UPA government for his contribution to journalism.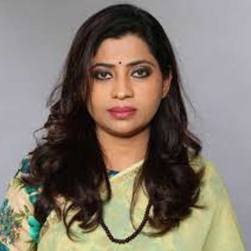 Shweta Shalini
Spokesperson of BJP.
Shweta is an accomplished Indian market expert, serial entrepreneur, dynamic speaker, syndicated blogger, philanthropist and a thought leader in marketing, design and learning industry. As a founder and entrepreneur Shweta leads a diverse business portfolio across digital design, training, consulting, business development and defense equipment industry. Shweta is a member of Young Entrepreneur Council and a contributor to various magazines. She consults with SMEs to help them set up smart, sustainable and profitable businesses. She has played a crucial role in the elections for the BJP across Maharashtra by being the war room in charge. Apart from her political role, She is Executive Director of Maharashtra Village Social Transformation Foundation (VSTF) which aims at transforming the 1000 backward villages in Maharashtra.