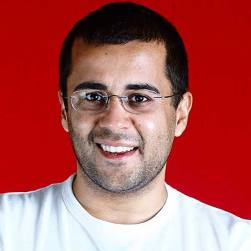 Chetan Bhagat
Bestselling Author.
Chetan Bhagat is the author of some blockbuster books. Some of these include novels like Five Point Someone (2004), The 3 Mistakes of My Life (2008),) and One Indian Girl (2016) and two non-fiction titles What Young India Wants (2012) and Making India Awesome (2015). Chetan's books have remained bestsellers since their release. Four out his five novels have been adapted into successful Bollywood. Time magazine named him among the 100 most influential people in the world and Fast Company, USA listed him as one of the world's 100 most creative people in business. Chetan writes columns for leading English and Hindi newspapers, focusing on youth and national development issues. He is also a motivational speaker and screenplay writer. Chetan quit his international investment banking career in 2009 to devote his entire time to writing. He lives in Mumbai with his wife, Anusha, an ex-classmate from IIM-A, and his twin boys, Shyam and Ishaan.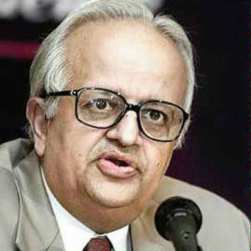 Dr.Bimal Jalan
Former Governor, RBI
Bimal Jalan is a former Governor of the Reserve Bank of India and a nominated member of the Upper House of India's Parliament, the Rajya Sabha during 2003 - 2009. Jalan graduated from Presidency College, Calcutta, and later attended Cambridge and Oxford. He has authored numerous books like, 'The Indian Economy: Problems', 'India's Economic Policy',' India's Economic Crisis: The way', 'The Future of India' and many others. Jalan held several administrative and advisory positions in the Government of India, namely, Chief Economic Adviser in the 1980s, Banking Secretary between 1985 and 1989 and Finance Secretary, Ministry of Finance between January 1991 and September 1992. In 1992-93 and then from 1998-2008, Jalan was the President of the Governing Body of the National Council of Applied Economic Research, Planning Commission in New Delhi.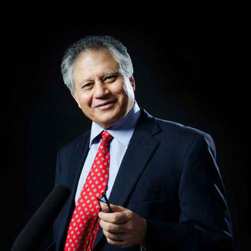 Shiv Khera
Bestselling Author.
Shiv Khera is an Author, Educator, Business Consultant and a successful Entrepreneur. He is also the much sought-after speaker globally. He has taken his dynamic personal messages to opposite sides of the globe, from the U.S. to Singapore. His 30 years of research, understanding and experience have helped people on the path of personal growth and fulfillment. Mr. Khera is the author of 16 books including international bestseller 'You Can Win', which has sold over 3.2 million copies in 19 languages. His other books are creating new records. Tens of thousands have benefitted from his dynamic workshops internationally in over 20 countries and millions have heard him as a Keynote Speaker. He has appeared on numerous radio and television shows. He has been recognized by the Round Table Foundation and honored by Rotary International and The Lions International.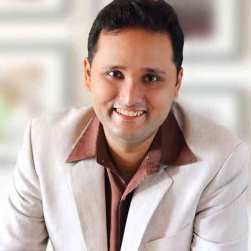 Amish Tripathi
Bestselling Author.
Described as India's first literary pop star by world-renowned film director Shekhar Kapur, Amish's unique combination of crackling story-telling, religious symbolism and profound philosophies has turned him into an Indian publishing phenomenon, with spiritual guru Deepak Chopra hailing Amish's books as archetypal and stirring. Amish's 6 books till now comprise the Shiva Trilogy and 3 books of the Ram Chandra Series. Timeless Civilisation (Amish's first non-fiction book) (2017) have 4 million copies in print with Gross retail sales of Rs. 120 crores. His books have been translated into 19 Indian and International languages. Forbes Magazine has listed Amish among the 100 most influential celebrities in India. He was also featured in GQ 50 Most Influential Young Indian and was selected as an Eisenhower Fellow, a prestigious American program for outstanding leaders from around the world.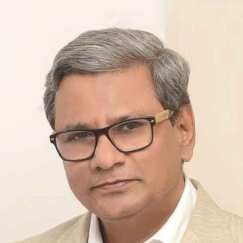 Tamal Bandyopadhyay
Consulting Editor, Mint, HT Media Ltd.
Tamal Bandyopadhyay is an Indian business journalist, known for his weekly column on banking and finance Banker's Trust published in Mint. A student of English Literature (a postgraduate from Calcutta University), Tamal Bandyopadhyay began his career in journalism as a trainee journalist with Times of India, in Mumbai in 1985. Subsequently, he has worked with four national financial dailies - The Economic Times, Financial Express, Business Standard as Deputy Resident Editor, and as a member of the founding team of Mint in February 2007 going on to serve as its Deputy Managing Editor and later as a Consulting Editor. He is popular for his weekly column on banking and finance called Bankers Trust which is published every Monday. His frequent blog Bankers Trust Real Time on livemint.com analyses major developments in the financial sector.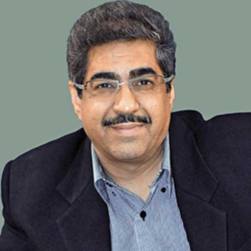 Dr.Anil Lamba
Director, Lamcon School of Management Pvt Ltd.
Bestselling author, financial literacy activist, and an international corporate trainer, Dr Anil Lamba is a practicing Chartered Accountant and holds degrees in Commerce, Law and a Doctorate in Taxation. Dr Anil Lamba's training programs are held internationally, with a client list exceeding 2000 large and medium-sized corporations spread across several countries including India, the USA, and in Europe, Africa, the Middle-East and the Far-East. With over two decades of experience in training and consulting in finance, Dr Anil Lamba has created and developed two series of training videos, 'Figure Out the World of Figures', and 'Anil Lamba on Finance', and has done pioneering work in distance education and e-learning. He has also written several books and over 1500 articles. His latest books, 'Romancing the Balance Sheet' and 'Flirting with Stocks' are currently making waves.