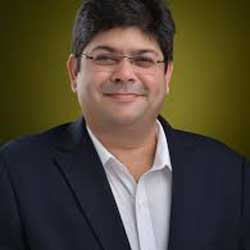 Ashish Kale
President, FADA.
Ashish Kale is the Managing Director of Provincial Automobile, Nagpur. Provincial is in the Auto dealership Business since 1930 and is one of the Oldest Dealer partners of Mahindra and Mahindra, both for its Auto and Farm Equipment Division. Ashish Kale is also the President of Vidarbha Automobile Dealer Association since 2012, a very active association and under his Leadership VADA has organized 2 very Successful Auto Expos in Nagpur, with participation from all OEM's. Ashish is also a member of Social organization and clubs in Nagpur, such as the Rotary club of Nagpur, Vidarbha Cricket Association, Gondwana Club and Central Provinces Club and has been involved in its committee in the past.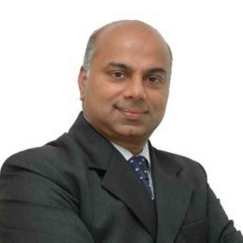 Bijou Kurien
Strategy Board Member, L CATTERTON ASIA HOLDINGS LTD.
Mr. Bijou Kurien, has been associated with marquee brands in the fast-moving consumer products, consumer durables and retail industry in India for over 34 years. After earning his spurs at Hindustan Unilever Ltd., he joined the founding team at Titan Industries, where he helped build powerful brands in the Watch and Jewellery Industry like Titan, Fastrack, Sonata, Tanishq etc., and also create India's largest exclusive brand retail chains. In his stint with Reliance Retail, he was at the forefront of one of the most ambitious retail ventures ever which dramatically transformed the Indian retail landscape. Bijou has been associated with the India Retail Forum & Retailers Association of India and has significantly contributed to its development. In addition, he is also a member of the World Retail Congress since its inception, as a member of its Advisory board as well as the Grand Jury for selection of the World Retail award winners.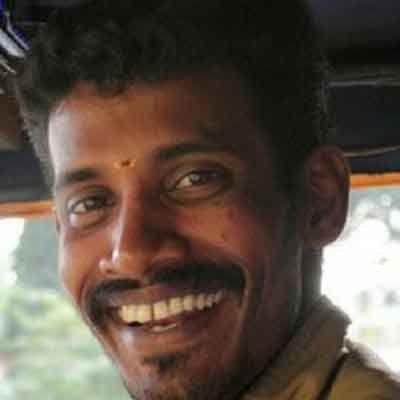 Anna Durai
India's Most Loved Auto Driver
Meet Annadurai aka Auto Annadurai, a Class 12 dropout, whose passion for his profession and the desire to give the best amenities for his customers has brought him success in good measure. An auto driver from Chennai is now a much-sought speaker on building customer loyalty with nearly 10,000 followers on Facebook and more than 40 speeches at corporate offices and two TED talks to his credit. His first speech was at The Weekend Leader's Friends of Positive Journalism (FPJ) members' social in 2013. His speech went viral on YouTube and people from around the world had called and congratulated him on the amenities he offered in his auto. His auto is wifi enabled and equipped with a TV set, laptop, tablet and Ipad – the latter three devices being available for customers who like to do some browsing as they travel.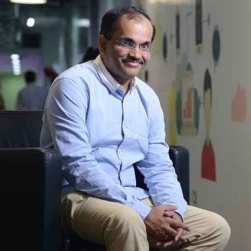 Manohar Kamath
CXO & Chief Myntra Fashion, Myntra.
Manohar Kamath is currently the CXO & Head at Myntra Fashion. He joined Myntra in 2018. Previously he was the Chief Operating Officer at Shoppers Stop. He has successfully worked on National Retail Operations, Customer Relations, Best Practices, Visual Merchandising, Business Development, Projects, Institutional Business, Space on Hire, Administration & Maintenance across different organizations. He started working as a Marketing Manager in Arvind Mills which introduced him to Fabric Marketing, Key Account Management, Channel Sales, C&F operations, Franchise Manufacturing, Brand Launch, Concept Selling & Marketing, Supply Chain Operations Branch, Area, Zone and National level operation. Manohar was also associated with Crossword Book Stores during 2014-16 as the director. While he served as the Vice President- Operations in Globus, he looked over Store Operations, Buying & Merchandising, Store Marketing, Loyalty, Analytics.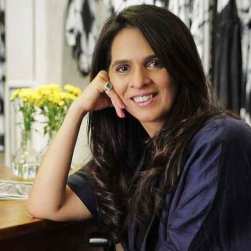 Anita Dongre
Owner and Creative Director, Anita Dongre, AND, Global Desi.
Born in Mumbai, Anita Dongre graduated from SNDT College in Fashion Design in 1984. From a very early age, Anita had great clarity about wanting to create a fashion house. Her unique insights, astute eye and special understanding of women created some of India's leading fashion brands. AND (India's first westernwear brand), Global Desi (a colourful boho-chic favourite of young women), the luxury bridal and occasion wear label - Anita Dongre, PinkCity (the handcrafted jadau precious jewellery line) and Grassroot, a sustainable luxury brand that is closest to her heart. A vegetarian and a revivalist of Indian crafts, Anita's passionate beliefs are evident in the way she lives life. As a supporter of PETA, she believes that anything that is cruel cannot be fashionable. And so, none of the brands in her portfolio use fur, leather, skin or any animal product.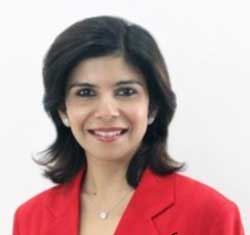 Shilpa Ajwani
Managing Director, Tupperware India Pvt. Ltd.
Shilpa Ajwani is a business leader with over two decades of strategic leadership experience at the world's leading Direct Selling Companies. Shilpa joined Tupperware India 4 years back in 2014 and has been leading the India operations as the Managing Director of the Company since 2015. Furthering the Company's mission of women empowerment, promoting workplace diversity and ecological sustainability, she has spear-headed several transformational initiatives. Shilpa is an inclusive leader who has furthered the purpose of cultivating confidence amongst women in India and has enabled growth for this company's all women sales force. Shilpa holds an Economics (Hons) degree from Lady Shri Ram College, University of Delhi. She studied International Marketing and Business at Delhi School of Economics, and was a part of the Strategic Leadership Program at Ashridge Business School, United Kingdom.