Rahul Sharad Dravid is a former Indian cricketer and captain, widely regarded as one of the greatest batsmen in the history of cricket. He is the current Overseas Batting Consultant for the Indian team, and the head coach for the Under-19. Dravid scored nearly 25000 runs in international cricket. He is colloquially known as Mr. Dependable. Born in a Marathi family and brought up in Bangalore, he started playing cricket at the age of 12 and later represented Karnataka at the under-15, under-17 and under-19 levels. Hailed as The Wall, Dravid was named one of the best five cricketers of the year by Wisden Cricketers' Almanack in 2000 and received the Player of the Year and the Test Player of the Year awards at the inaugural ICC awards ceremony in 2004.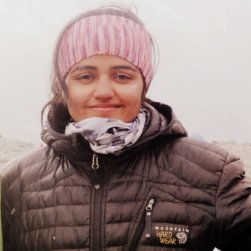 Saachi Soni
Consultant, Doordarshan Sports.
Born in Jaipur, Rajasthan, Saachi was initiated into mountaineering by her father at the tender age of seven, and spent her childhood, trekking, climbing and summiting peaks all over the world. An award-winning student of mass communication at Delhi University's Indraprastha College for Women, she happens to be the youngest Indian to scale Australia's 10 highest (75km hike) peaks in just 50 hours to get her name registered in the Limca Book of Records. She is also the youngest Indian to scale the intimidating Mt. Elbrus (Europe's highest peak). In between, she has climbed Mt. Everest, Mt. McKinley and peaks in the Himalayas – Garhwal, Sikkim, Spiti, Himachal, among many others. Saachi did her first-ever adventure mountaineering course under the mentorship of Brigadier MM Masur, former principal of Nehru Institute of Mountaineering. She is also actively associated with the IMF in Delhi.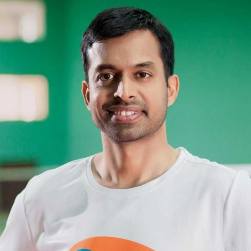 Pullela Gopichand
Chief National Coach for Indian Badminton Team.
Pullela Gopichand is a former Indian badminton player. Presently, he is the Chief National Coach for the Indian Badminton team. He won the All England Open Badminton Championships in 2001 becoming the second Indian to achieve this feat after Prakash Padukone. He runs the Gopichand Badminton Academy. He received the Arjuna Award in 1999, the Dronacharya Award in 2009 and the Padma Bhushan – India's third highest civilian award – in 2014. Gopichand was coached by S. M. Arif before Prakash Padukone accepted him at Prakash Padukone academy. Gopichand won his first National Badminton Championship title in 1996 and went on to win the title five times in a row, until 2000. He won two gold and one silver at the Indian national games, 1998 held at Imphal. At the international level, he represented India in 3 Thomas Cup tournaments.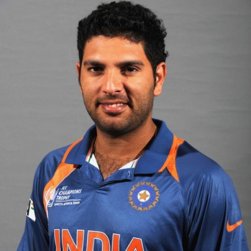 Yuvraj Singh
Yuvraj Singh Indian Cricketer.
Yuvraj Singh is a former Indian cricketer who played in all forms of the game. An all-rounder who bats left-handed in the middle order and bowls slow left-arm orthodox, Yuvraj is the son of former Indian fast bowler and Punjabi actor Yograj Singh. Yuvraj has 8,701 runs and 111 wickets to his name in ODIs, with 1,177 runs and 28 wickets in T20Is. In 2011, Yuvraj was diagnosed with a cancerous tumor in his left lung and underwent chemotherapy treatment in Boston and Indianapolis. In March 2012, he was discharged from the hospital after final cycle of chemotherapy. He made his international comeback in a Twenty20 match in September against New Zealand shortly before the 2012 World Twenty20. In 2012, Yuvraj was conferred the Arjuna Award, India's second highest sporting award by the Government of India. In 2014, he was awarded the Padma Shri, India's fourth highest civilian honor.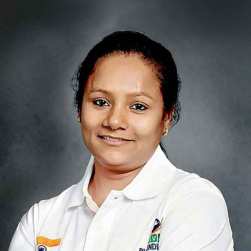 Dr. Arunima Sinha
Motivation Speaker.
Padamshree Dr. Arunima Sinha is the first Indian amputee to climb Mount Everest. She is also the first female amputee to climb Antarctica's Mount Vinson. She was a national level volleyball player who was pushed from a running train by some robbers in 2011 while she was resisting them. As a result, one of her legs had to be amputated below the knee. Her aim was to climb all the continents' highest peaks and hoist the national flag of India. After climbing the Mount Everest Arunima Sinha's next goal was to climb all the seven highest peaks in all seven continents. She covered six peaks, i.e. in Asia, Europe, South America, Australia, Africa and North America by 2014.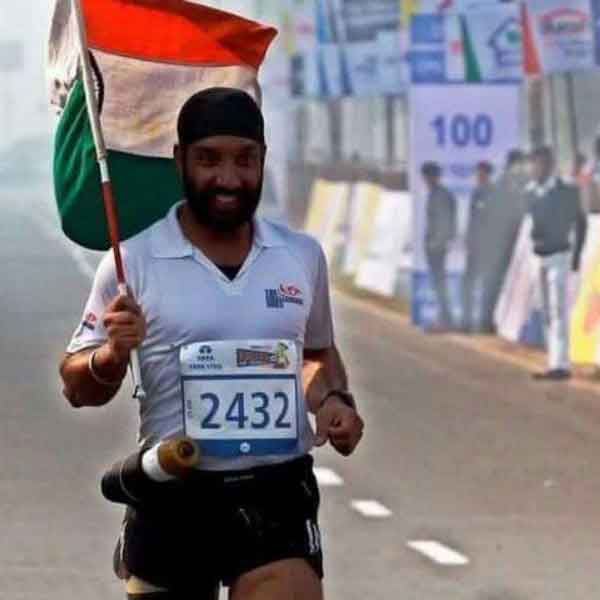 D P Singh
Retired Indian Army veteran.
Major D.P. Singh is a retired officer of the Indian Army. He is a Kargil War veteran and is known as the India's first blade runner. After his amputation, he gradually started running using a prosthetic limb and has run in 18 marathons in his running career. The Limca Book of Records added his name to their "People of the Year 2016" list. Major Singh graduated from the Indian Military Academy (101st course, Regular batch) on 6 December 1997 and was commissioned into the 7th Battalion, The Dogra Regiment. After the injury, in 2002, he converted to Army Ordnance Corps. He retired from the Indian Army in 2007, after serving for 10 years. Some of his achievements include: Ambassador for the 'Year of Disabled' celebration of Indian Army, 2018, Limca "People of the year" 2016 award.