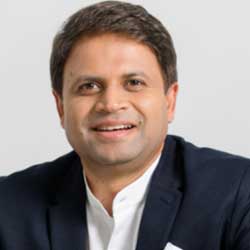 Pankaj Bansal
Co-founder and Chief Executive Officer, PeopleStrong.
A visionary, Pankaj is passionate about technology and truly believes that HR will take the leap into the next orbit by embracing technology. With this thought, he has led the team to develop PeopleStrong Alt, an on-demand technology product that aims to simplify work life for its users. Pankaj was recently awarded with Business Excellence and Innovative Best Practices – Academia Awards 2016 by New Delhi Institute of Management, New Delhi and the Visionary Entrepreneurship Award – 2015 by Jindal Global Business School, New Delhi. An active member of Confederation of Indian Industries' (CII's) National Committee on Skills & Human Resources, Pankaj is currently Regional President – North at National HRD Network (NHRDN), a premier professional body for HR professionals in India. In his earlier stint with NHRDN, he served as a board member for almost a decade and has been one of the youngest members in the network's board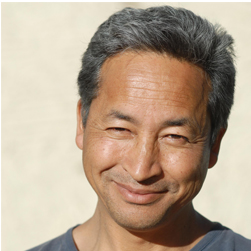 Sonam Wangchuk
Engineer, Innovator and Education Reformist
Sonam Wangchuk is a Ladakhi engineer, innovator and education reformist. He is the founding-director of the Students' Educational and Cultural Movement of Ladakh which was founded in 1988 by a group of students who had been in his own words, the 'victims' of an alien education system foisted on Ladakh. Wangchuk was instrumental in the launch of Operation New Hope in 1994, a collaboration of government, village communities and the civil society to bring reforms in the government school system. He invented the Ice Stupa technique that creates artificial glaciers, used for storing winter water in form of conical shaped ice heap. Along with technological involvements. Wangchuk is also heavily involved with social and cultural activities.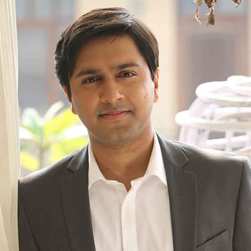 Saket Modi
Co-Founder and CEO, Lucideus Technologies
Saket is the CEO & Co-founder of Lucideus Inc., a cyber-security platform and services company. A computer science engineer by education, he started Lucideus in 2012. Over the last 5 years, Saket along with his team have been instrumental in providing digital risk management services to multiple Fortune 500 companies across the globe. He and his team were responsible for the security assessment of the BHIM Application developed by the National Payments Corporation of India and launched by the Prime Minister of India, Sri Narendra Modi on the 31st December 2016. Saket is also a pianist and holds a degree in Music from Royal College of Music, London. And owing to his love for music, his company was named after a word coined by the lyricist in his college.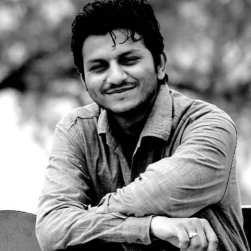 Sourabh Kaushal
Founder & Director, Smartcircuits Innovation Pvt. Ltd.
Sourabh Kaushal, a young mastermind from India, is an achiever and a face known to many today. His awards talk for his passion and dedication. He is an Electronics and Communication Engineer, Space Explorer and INK Fellow in association with TED. He is researching space debris mitigation and the development of a space elevator system (The transportation system from Earth into Deep Space). He is the first person from India to propose new technologies to mitigate space debris and was featured in the Limca Book of Records. His research has been selected in many international conferences organized by NASA, ISRO, Microsoft etc. He was also presented with "Dr. Kalpana Chawla Young Scientist Award", "Jerome Pearson Award 2010" by ISEC, USA, "Young Innovator Award 2013" and Karmaveer Chakra Instituted with United Nations, RCFE Fellow, USA.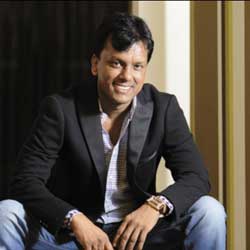 Atul Jalan
Author and Speaker on AI, Founder/CEO at Manthan, Manthan Software.
Atul Jalan is Founder of Manthan Systems Limited and serves as its Managing Director, Chief Executive Officer and Director. Manthan, his fourth successful technology venture, creates pioneering AI solutions that connect some of the world's most customer-obsessed businesses to their new, connected customer. Atul is a man who likes to keep a finger on the pulse of the changing world and is a frequent speaker and fervent writer on how technology is transforming man and the institutions he has created; changing how we do things and reshaping us as humans. He is able to visualise technology as intrinsic to Homo sapiens, not extrinsic. He is able to look at technology as a way of life, not an application of science.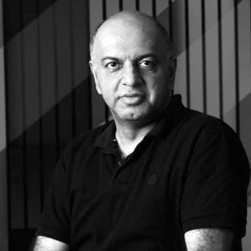 Sanjeev Bhikchandani
Co-Founder, Info Edge.
Sanjeev Bikhchandani has been an entrepreneur since 1990. He is the founder of Info Edge which runs portals like Naukri.com, India's leading job site besides other websites like Jeevansathi.com, 99acres.com etc. Sanjeev is also the co-founder of Ashoka University. He attended St. Columba's School, Delhi and finished schooling from there in 1981. Thereafter, he obtained a Bachelor of Arts degree in Economics from St. Stephen's College, Delhi, (Delhi University) in 1984. He completed his MBA from IIMA in 1989. Sanjeev, along with his partner Hitesh Oberoi, won the "Ernst and Young – Entrepreneur of the Year" award in 2008 for Business Transformation. He also won the Dataquest Pathbreaker Award & the Teacher's Achievement Award for Business in 2008. Sanjeev is a frequent speaker on entrepreneurship at conferences and at business schools. He is a Board Member of The Indus Entrepreneurs in Delhi and also a member of the Global Board of Trustees of The Indus Entrepreneurs.